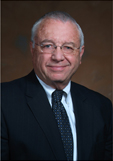 Where:
Folkestad Fazekas Barrick & Patoile, P.C.
18 S. Wilcox St., Suite 200
Castle Rock, CO 80104
When:
Wednesday March 14, 2012 from 5:00 PM to 7:00 PM MDT
The Castle Rock Chamber of Commerce will sponsor a Business After Hours on Wednesday, March 14, 2012, from 5-7 pm.  The Business After Hours is hosted by several pillars in the community including the law firm of Folkestad Fazekas Barrick & Patoile, PC, White Construction Group, Castle Rock EDC, and McKillip & DiCiesare CPA's,at their offices at 18 South Wilcox.
This popular third annual event commemorates St. Patrick's Day and is in honor of the hosts' customers, clients, business associates and friends in the community.
This year will be a special event because Folkestad Fazekas Barrick & Patoile, PC, will also recognize its senior share holder, Jim Folkestad, and his 40 years of meritorious service to the community.  Please join us in celebrating another successful year and the remarkable continuing career of Jim Folkestad.
To secure a reservation, email alvarez@ffcolorado.com.  Hurry, as this event fills quickly.
Enjoy networking and a glass of green beer and great food!
Mini Reubens w/Light Chili Sauce, Bell Peppers, Sauerkraut & Swiss Cheese
Corned Beef Slicers w/Creamy Mustard Cabbage Slaw
Irish Bangers w/Flaky Pastry & Spicy Mustard Dip
New Potatoes stuffed w/Chives & Sour Cream
Fresh Fruit & Domestic Cheese Tray w/Carr Crackers & Candied Pecans
Spinach Artichoke Dip w/Crackers & Baguettes
Mini Pastries: Eclairs, Macaroons, Cream Puffs, Opera Cakes & Fruit Tartlet
Cookies & Brownies
Green Beer
Red & White Wine
Soda
Water